About the Author
My name is John Finnegan and I created Think NetSec to be a repository of notes that I could share with everyone. I was never one to take notes but I always loved helping my coworkers when they were having issues. As I continued to work with my peers, and learn new things, I thought it would be easier to collect these concepts in a centralized place that everyone could access. This is when I decided to create the Think NetSec website.
I currently work for Rackspace Hosting as a Network Security Application Delivery Architect and I have been with the Company since May 2nd of 2011. I currently have my CCNA and CCNA Security Certifications and working on getting more. I have always been passionate about computers and the IT industry as a whole. As I grew everyday, I wanted to share my growth with others. The Articles on this Website are a combination of things I have learned and things I have put together myself through practice. If I have written an Article that you feel is inaccurate or if you wish to see something in more detail please feel free to reach out to me via my contacts page. I am always open to changing or adding content as I want this to be a great source of information for those that need it.
To see more about me, please visit my LinkedIn.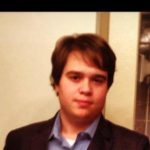 John Finnegan